Stage Gear - General Site Improvements
Jun 9, 2011 · 1 minute read
Category: portfolio
Stage Gear – General Site Improvements
Stage Gear needed a number of aspects of their OSCommerce site improving, including the look and feel, the addition of SEO URLs to improve site ranking, improving search on the site and adding basic Facebook integration.
Stage Gear
Stage Gear is a company that specialise in retailing sound and lighting equipment for use by clubs, pubs, bands and DJs.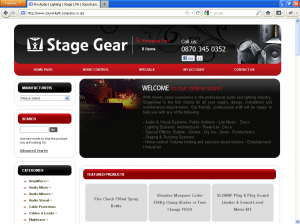 This project was terrific as it demonstrates that OSCommerce is still fully capable of running a modern web site.