Golferwithin.com - One Page Magento Store
Jun 9, 2011 · 1 minute read
Category: portfolio
Single Page Magento Store With Affiliate Program and PayPal Link
The aim of this project was to condense a Magento store into a single page, offering both product information and payment options. The system is to integrate with PayPal and a custom affiliate system.
Golfer Within
Run by Roseanna Leaton, one of the leading practitioners of self-improvement. A keen 9-handicap golfer, Roseanna combined her knowledge of the game and the mind mechanism to create the acclaimed Golfer Within recordings which enable any player to lower their handicap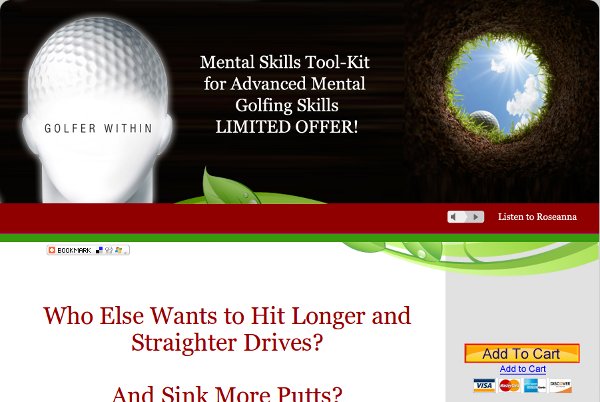 This project asked for a one click option method linking Magento to PayPal and then back again, without having to use the normal checkout pages. This required creating custom magento controllers so the method wouldn't interfere with the other stores running off the same back end.