Aston's of London - Magento Upgrade
Jun 9, 2011 · 1 minute read
Category: portfolio
Aston's of London – Magento Upgrade
Aston's of London required that their Magento site be upgraded from 1.3 CE to the latest version. This is required so that new functionality can be easily introduced on to the site when required.
Aston's of London
Aston's of London is an eCommerce company specialising in the sale of luxury jewellery, comfort items and gifts.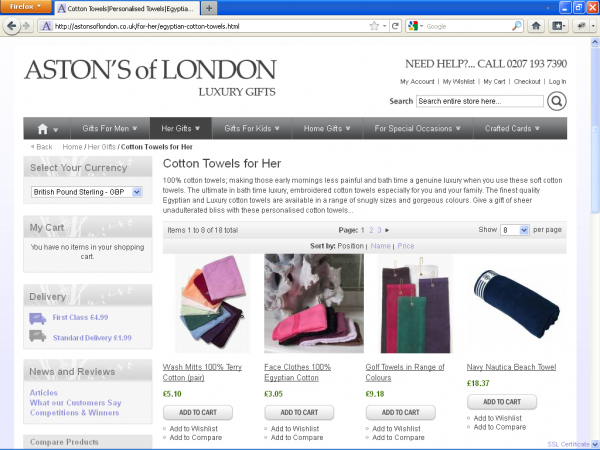 This project was a standard upgrade from an older version of Magento to current dealing with issues related to the sites theme and extensions.