Abordage - Magento Upgrade
Jun 9, 2011 · 1 minute read
Category: portfolio
Abordage – Magento Upgrade and multi language implementation
Abordage required a Magento Upgrade from 1.3 to the latest version. This was to ensure future compatibility with extensions and add new functionality.
Abordage
Abordage specialises in the production of quality scale wooden ship models and matching display cases.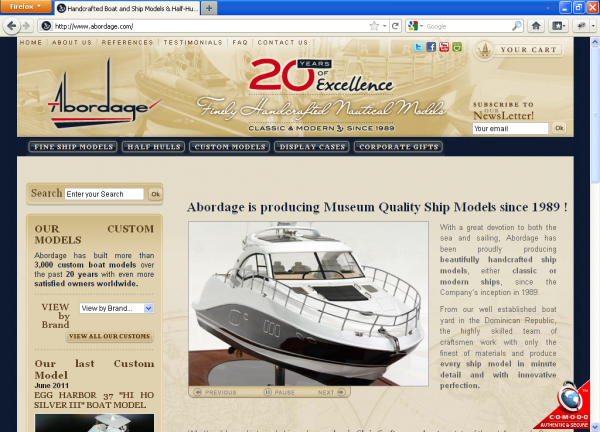 Implementing multiple languages can be interesting as it has to integrate well with existing site configuration. The implementation used works well.